Donations Needed for Church Chairs
Click here to give online -->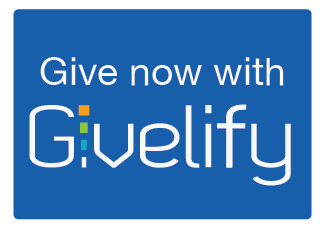 WE HAVE EXCITING NEWS!!!
We are finally at the point in our building project to order the chairs for you the new sanctuary - however we need your help! Our goal is to raise $8000 to purchase these chairs.
For a donation of $40 or more we will create a plaque for a friend or loved one to display in our church. The plaque can be: In Honor of (person's name), In Memory of (person's name), In celebration of (person's name), or your choice of words.
You can donate by clicking the Givelfy button above or by sending a check to the church:
Blackey Baptist Church
1027 Knox Creek Road
Hurley, VA 24620
OR
Drop by the church during services on Sunday or Wednesday and drop off your donation. Remember all donations are tax deductible, so let us know if you would like a receipt for your taxes.
Givelfy Instructions
1) Click the blue Givelfy button above.
2) Select the amount you want to give.
3) Enter the fund you are giving to - select "Building Fund".
4) If giving $40 or more - please add a memo with the wording you want on your plaque.
​5) Once you hit the Give button it will ask you for your account sign in - the first time you give, you can create an account or signup using Facebook.
​6) An email will be sent to your inbox - CLICK the Link they tell you click.
7) Go back to church website tab and finish filling out your credit card information and Submit.
​8) If you have an iPhone or Android, you can download the Givelfy App in the App Store. This will allow you to give easily right from your cell phone. Or you can log on the church website anytime and give.
​About the Givelfy App:
​1) Download App from the App Store if you have a smartphone.
2) Open App and Search for Blackey Baptist Church - button is at top of app screen.
​3) Type in Blackey Baptist Church and the location Hurley, VA
​4) It will ask you to sign in - you will sign in using the account you created in steps above unless you have not created and account in which case you can create one from the app.
5) Click the give button to give.
Note: you may also click on the heart icon and the star icon to mark as your Favorites.
Thank you all and God bless you for you donation!